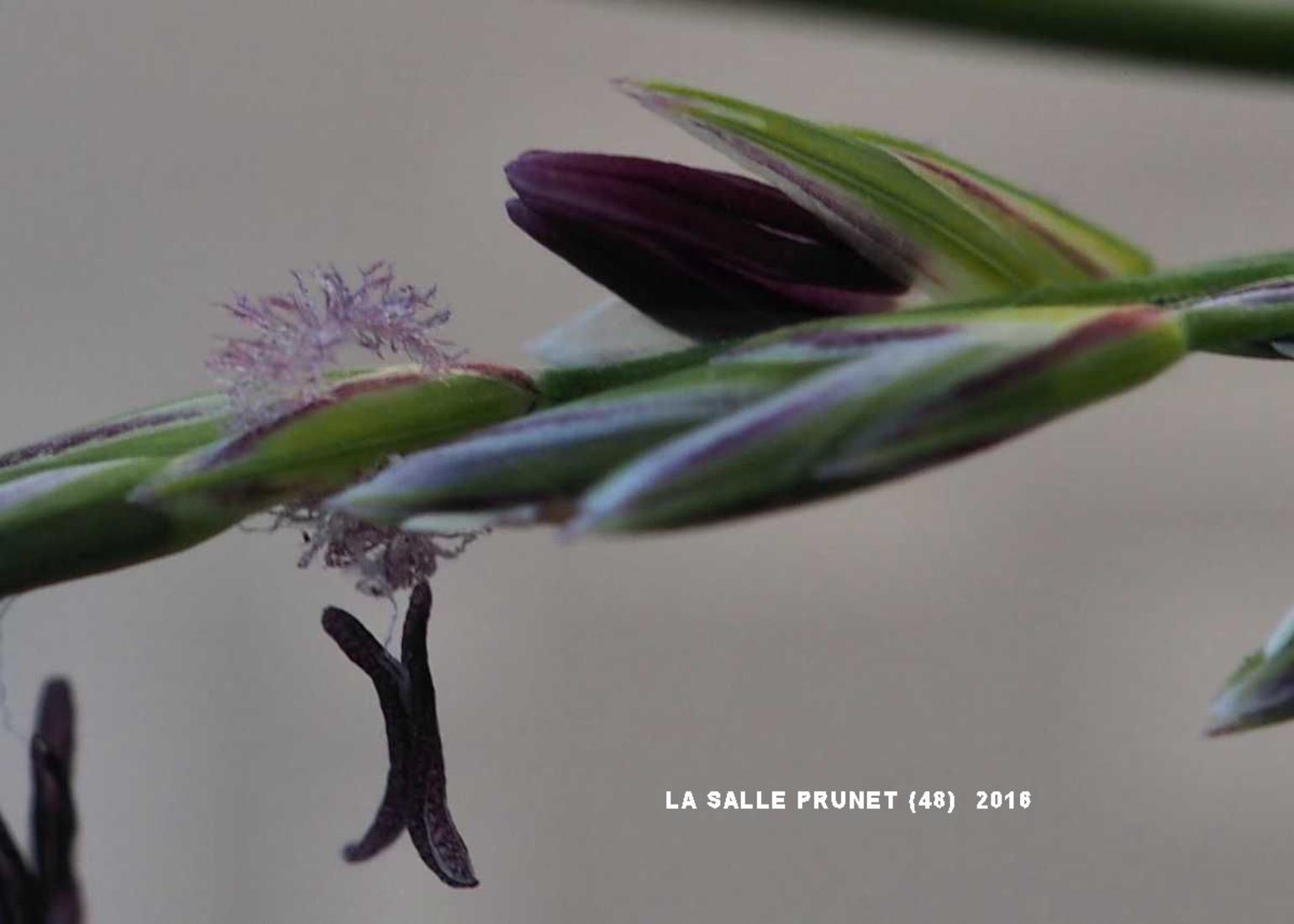 LATIN: Molinia caerulea (L.) Moench

---

Moor Grass, Purple
Family : Poaceae
Flowering Cévennes: 7 - 9 . Light: partial sun. . Moisture: damp
Sample Cévenol GPS : 44°19.02' N 3°36.78' E
Status: Endemic; not under threat in this region
Habitat: (view in new page) :Secondary : Springs, streams and seepage on limestone, Springs and streams on silica, Shallow bogs and humide praires on limestone, Acid shallow bogs, Active deep peat bogs, Damp meadows with mat-grass and rude rush.

---

Molinie bleue
Famille : Poaceae
Floraison Cévennes : 7 - 9 . Lumière: moyennement ensoleillé. . . Humidité: humide
Exemple Cévenol GPS : 44°19.02' N 3°36.78' E
Statut : Endemique ; pas menacé dans ce région
Habitat : (s'ouvrir nouvelle page) :Secondaire : Sources,ruisselets et suintements sur calcaire, Sources et ruisselets sur silice, Bas marais et prairies humides sur calcaire, Bas marais acides, Tourbières hautes actives, Pelouses humides à jonc rude et à nard.