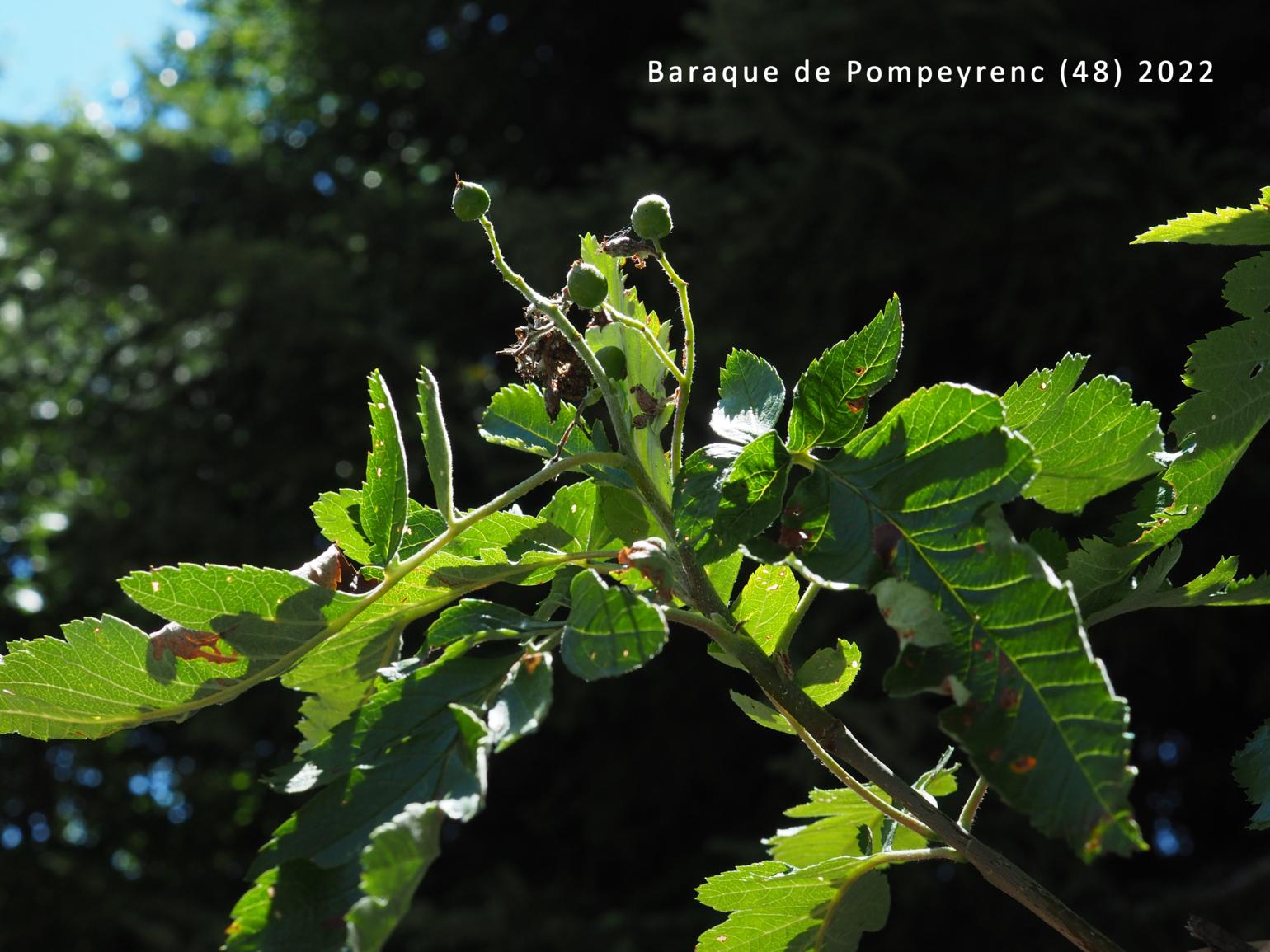 LATIN: Sorbus ×thuringiaca (Ilse) Fritsch

---

Service Tree, Bastard
Family : Rosaceae
Flowering Cévennes: 6 - 6 . Light: partial sun. . Moisture: average
Sample Cévenol GPS : 44°4*.**' N 3°3*.**' E
Status: Species of conservation concern. (view key)
Habitat: (view in new page) :Secondary : Silica rockfalls and chaos, Thckets and woodland edges of cool limestone, Thickets of broom or bramble and woodland edges on schist, Heath with purgative broom, Deciduous oak woods on silica, Scotts pine forest on silica, Beech woods on dry limestone.

---

Sorbier de Thuringe
Famille : Rosaceae
Floraison Cévennes : 6 - 6 . Lumière: moyennement ensoleillé. . . Humidité: moyen
Exemple Cévenol GPS : 44°4*.**' N 3°3*.**' E
Statut : espèce d'intérêt patrimoine (voir clef)
Habitat : (s'ouvrir nouvelle page) :Secondaire : Eboulis et chaos siliceux, Buissons et lisières sur sol calcaire frais (fruticées), Buissons à genêt à balais ou à ronces et lisières à fougère aigle sur sol siliceux, Landes à genêt purgatif, Chênaies à feuilles caduques sur silice, Forêts de pin sylvestre sur silice, Hêtraies sur sol calcaire sec.