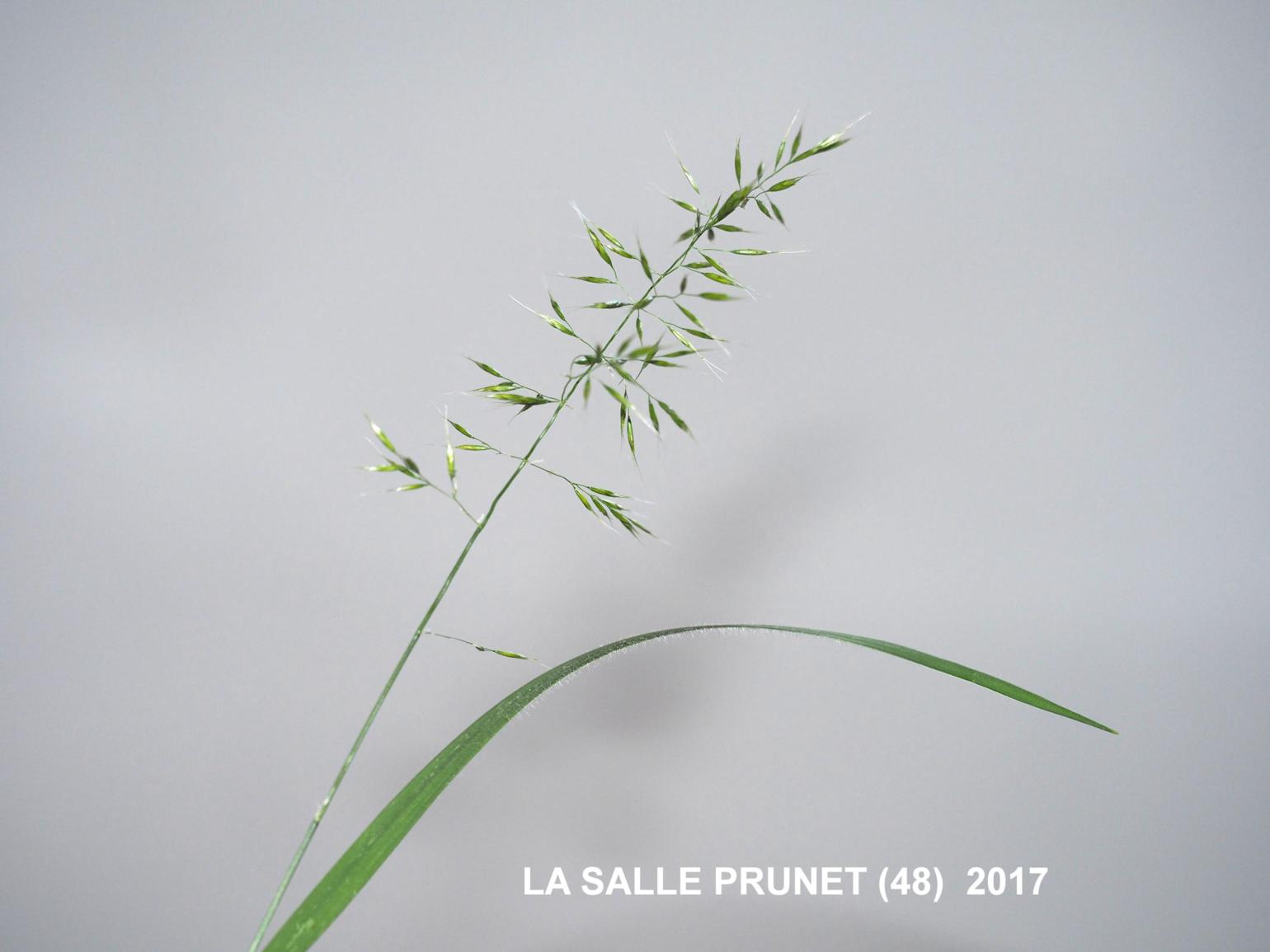 LATIN: Avenella flexuosa (L.) Drejer

---

Hair-grass, Wavy
Family : Poaceae
Flowering Cévennes: 5 - 8 . Light: shade. . Moisture: average
Sample Cévenol GPS : 44°24.62' N 3°46.36' E
Status: not under threat in this region
Habitat: (view in new page) :Secondary : Mountainous grasslands on silica, Summit grasslands on silica , Forest clearings, Wasteland thickets of Cistus and broom on silica, Thickets of broom or bramble and woodland edges on schist, Lowland heath with heather or bilberry, Heath with purgative broom, Deciduous oak woods on silica, Sweet Chestnut, Scotts pine forest on silica, Beech/fir woods on acid soil.

---

Canche flexeuse
Famille : Poaceae
Floraison Cévennes : 5 - 8 . Lumière: ombrage. . . Humidité: moyen
Exemple Cévenol GPS : 44°24.62' N 3°46.36' E
Statut : pas menacé dans ce région
Habitat : (s'ouvrir nouvelle page) :Secondaire : Pelouses montagnardes sur silice, Pelouses des sommets sur silice, Coupes et clairières forestières, Buissons à cistes, à bruyère cendre et a genêts sur silice (matorrals), Buissons à genêt à balais ou à ronces et lisières à fougère aigle sur sol siliceux, Landes basses à bruyère, à callune ou à myrtille, Landes à genêt purgatif, Chênaies à feuilles caduques sur silice, Châtaigneraies, Forêts de pin sylvestre sur silice, Hêtraies-sapinières sur sol acide.