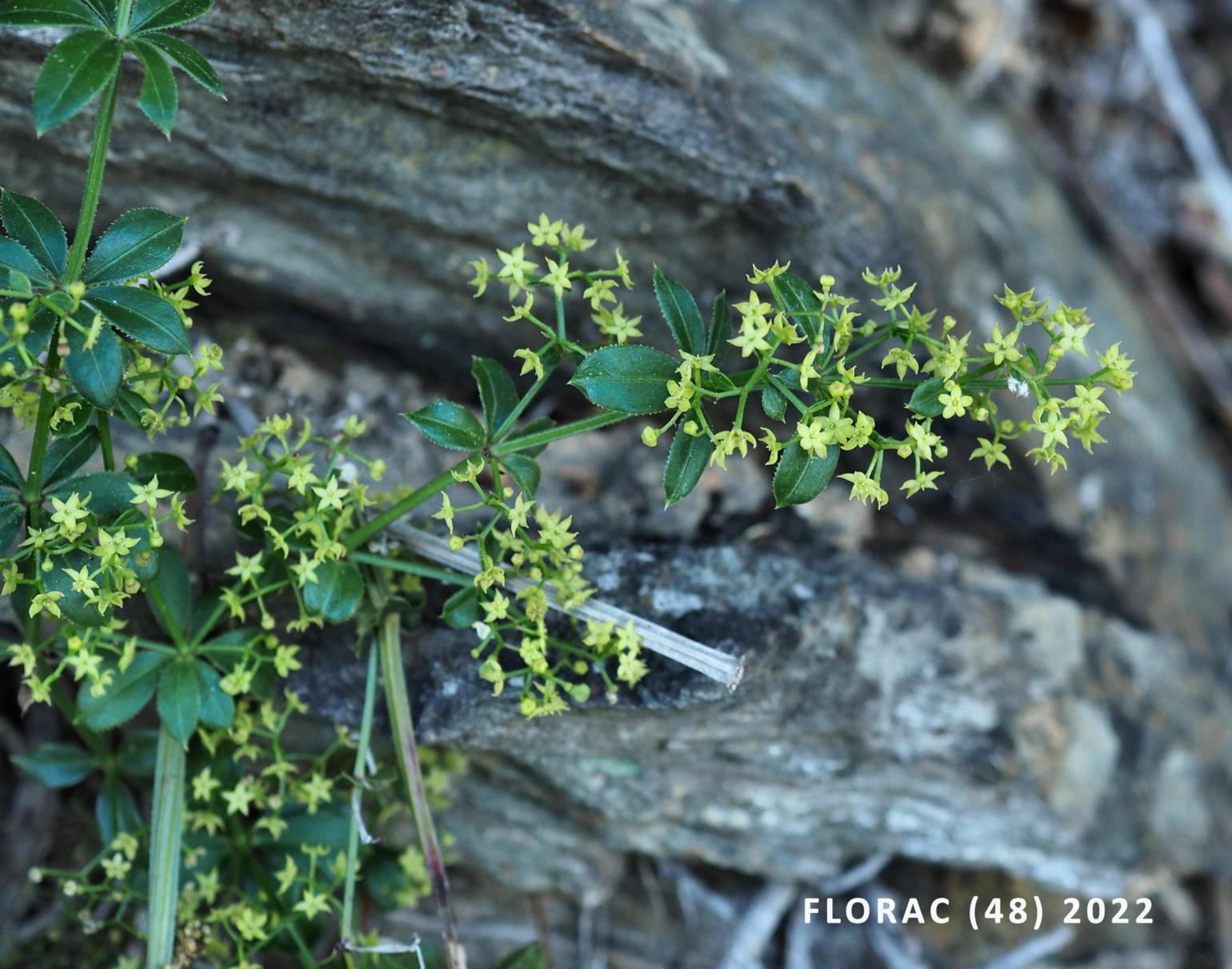 LATIN: Rubia peregrina L. subsp. peregrina

---

Madder, Wild
Family : Rubiaceae
Flowering Cévennes: 6 - 7 . Light: sunny. . Moisture: average
Sample Cévenol GPS : 44°19.61' N 3°36.56' E
Status: Endemic; not under threat in this region
Habitat: (view in new page) :Secondary : Thickets on limestone in the Mediterranean, Wasteland thickets of tree heather and evergreen oak on schist, Mixed evergreen oak and deciduous trees, Woods with deciduous oak on limestone.

---

Garance voyageuse
Famille : Rubiaceae
Floraison Cévennes : 6 - 7 . Lumière: ensoleillé. . . Humidité: moyen
Exemple Cévenol GPS : 44°19.61' N 3°36.56' E
Statut : Endemique ; pas menacé dans ce région
Habitat : (s'ouvrir nouvelle page) :Secondaire : Buissons sur calcaire aux étages méditerranéens (matorrals), Buissons à bruyère arborescente et à chêne vert sur silice (matorrals), Chênaies vertes et mélangées à d'autres feuillus, Chênaies à feuilles caduques sur calcaire.