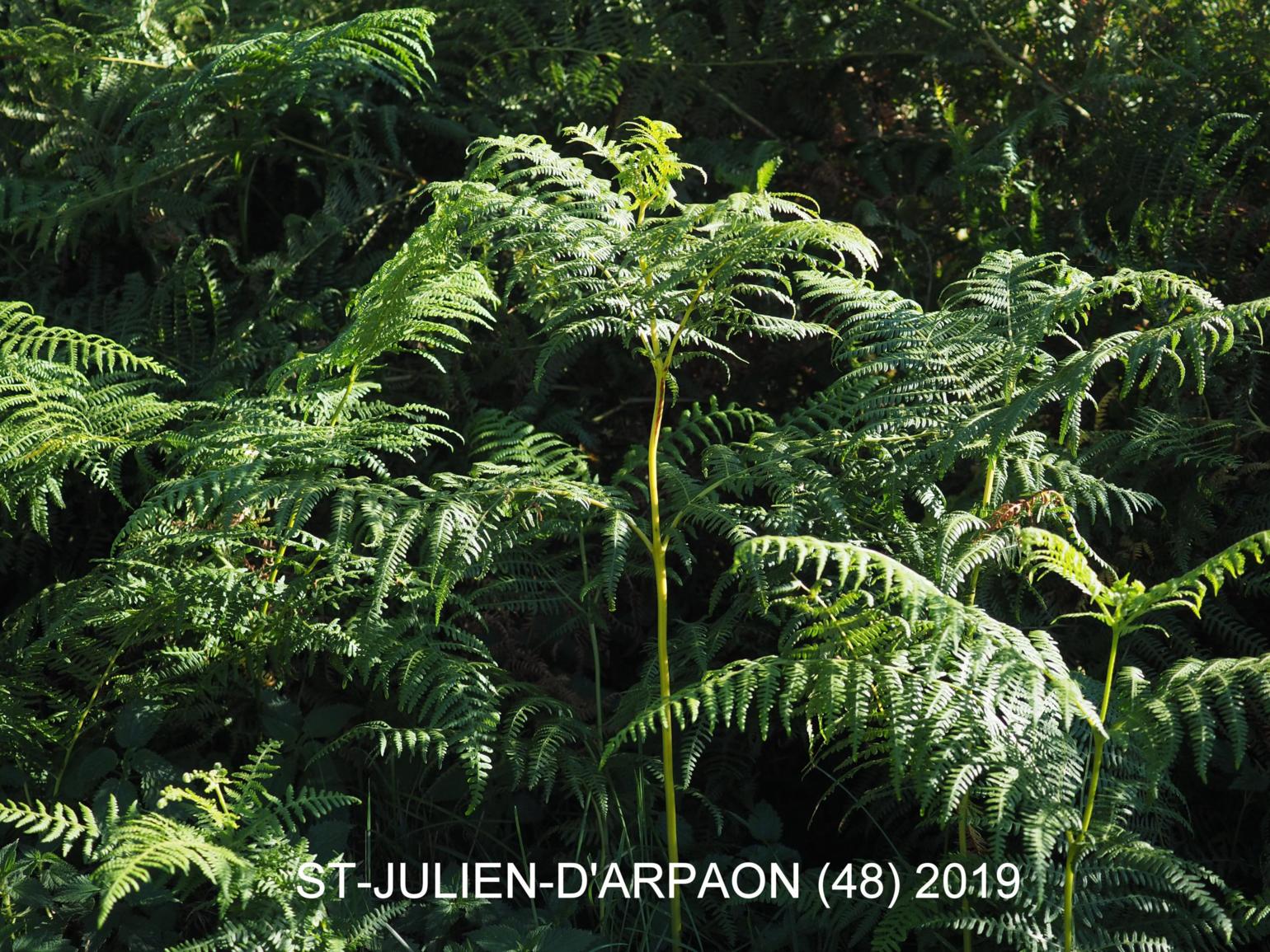 LATIN: Pteridium aquilinum (L.) Kuhn

---

Braken
Family : Dennstaedtiaceae
Flowering Cévennes: 8 - 10 . Light: partial sun. . Moisture: average
Sample Cévenol GPS : 44°16.94' N 3°41.77' E
Status: not under threat in this region
Habitat: (view in new page) :Key: Thickets of broom or bramble and woodland edges on schist.Secondary : Forest clearings, Heath with purgative broom, Deciduous oak woods on silica, Sweet Chestnut, Scotts pine forest on silica, Beech/fir woods on acid soil.

---

Fougère aigle
Famille : Dennstaedtiaceae
Floraison Cévennes : 8 - 10 . Lumière: moyennement ensoleillé. . . Humidité: moyen
Exemple Cévenol GPS : 44°16.94' N 3°41.77' E
Statut : pas menacé dans ce région
Habitat : (s'ouvrir nouvelle page) :Clef : Buissons à genêt à balais ou à ronces et lisières à fougère aigle sur sol siliceux. Secondaire : Coupes et clairières forestières, Landes à genêt purgatif, Chênaies à feuilles caduques sur silice, Châtaigneraies, Forêts de pin sylvestre sur silice, Hêtraies-sapinières sur sol acide.